2023-2024 Yearbook Pre-Sales
Posted: | Updated: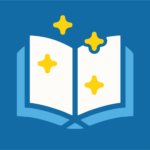 2023-2024 Yearbook Pre-Sales
Pre-order dates: August 31 – September 22
The pre-order cost for the 2023-2024 Kimtah Yearbook will be $55. 
It is a great time to purchase this upfront before they are sold out as a limited quantity will be available to purchase. Sale timeframes are limited due to tax-exempt compliances and won't be available again until early December.
Cash, check (payable to WSHS), debit cards and credit cards can be made at the fiscal office during lunch or before & after school.
Questions can be sent to mpenner@seattleschools.org.